DBT (Dialectical Behavior Therapy) Informed Nutrition Counseling Workshop:
Saturday, January 22nd, 8 AM – 4:30 PM PST, online
Replay will be available for registered participants who are enrolled by January 15th. Live attendance is encouraged but not required.
Gain transformative insight into ethical and effective support for clients with eating disorders who have co-occurring Borderline Personality Disorder and other disorders of undercontrol.
13 CE Credits – Or register for both DBT and RO DBT bundle for 26 CE Credits (pending approval)
Space is limited - Registration Opens November 1 and closes January 15th
Unlike our other courses, this course will not be available for purchase again until after June 2022. You do not have to join live; however, you will gain the most benefit from live attendance due to the nature of the training style and experience.
REGISTER TODAY: CHOOSE DBT, RO DBT, OR BOTH!
EDRD Pro Members save $100 off one workshop or $150 off the bundle. Please use the coupon code provided to you in the Member emails or email [email protected] if you do not see it.
DBT Workshop – What you will learn:
What is DBT (especially the D)?
What does it mean to be emotionally dysregulated, and how do people develop chronic emotion dysregulation?
How to be in the room with a dysregulated client and navigate intense emotions in a nutrition session
What undercontrolled clients need from their RDs (hint – empathy, patience, and skills!)
How to think dialectically by teaching our clients (and ourselves) to overcome all-or-nothing thinking
Change and Acceptance-based strategies – the art of shifting between the two
Applying Core Mindfulness Skills and Wise Mind in ED Recovery (clients need to be aware of what they are thinking, feeling, and experiencing in order to make changes)
How to help ourselves and our clients cultivate a non-judgmental stance – with food, body, exercise, self, and each other
Radical Acceptance: The Gateway Skill for Body Acceptance
Distress Tolerance skills galore ("just sit with it" isn't enough guidance – they need to know how)
Emotion Regulation skills: a game-changer for identifying triggers for ED behavior (yes, RDs can talk about emotions in nutrition session!)
4 pre-recorded modules specific to this DBT Training
On your own time, you'll add to what you take away from the workshop with the following 4 pre-recorded modules specific to this DBT Training:
Integrating DBT into Intuitive Eating
Interpersonal Effectiveness (Using DEAR MAN to help clients set boundaries and ask for what they need)
Using Behavioral Chain Analysis in nutrition sessions
Diary Cards and Target Behaviors
AND… you'll have long-term access to all of the full-day workshop recordings and the supporting video modules for up to two years.
Also included: Handouts, materials, and Q & A time with our instructors.
Meet Your Instructors: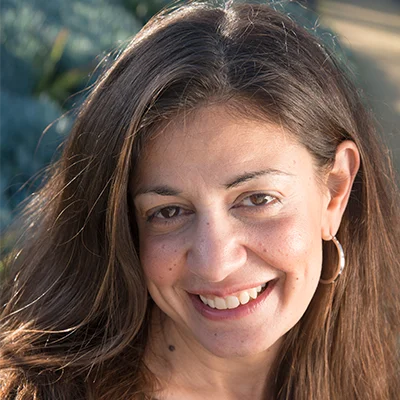 Lead Instructor Stefanie Boone, MS, RDN, CEDRD-S
Stefanie Boone, MS, RD, CEDRD is a nutrition therapist for men and women with eating and exercise disorders. She helps clients heal their relationship with food using a balance between self-acceptance work and change work. She works with clients to help stabilize eating and metabolism, achieve and maintain a healthy weight, reconnect with hunger and fullness signals, dispel nutrition myths and misinformation, and identify situations and feelings that trigger maladaptive eating and exercise behaviors.
Individuals with the Certified Eating Disorders Registered Dietitian certification (CEDRD) are health care professionals who have met rigorous educational and skill requirements, have accumulated a minimum number of hours of qualifying work experience, have made a commitment to stay abreast of current developments in the field through continuing education, and have agreed to comply with the Association's ethical principles.
The CEDRD certification is accredited by the International Association of Eating Disorders Professionals (IAEDP), which works to promote standards of excellence within the field of eating disorders.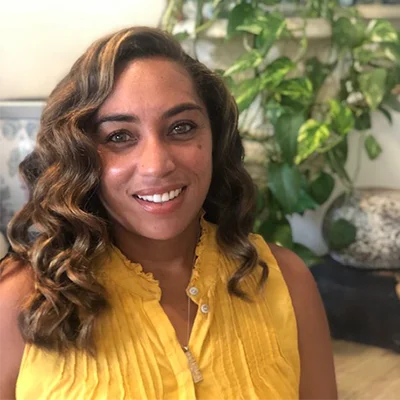 Contributing Instructor Nicole Riddle, PsyD
Dr. Nicole Riddle received her Psy.D. in clinical psychology from PGSP-Stanford Psy.D. Consortium in Palo Alto, California. She completed her postdoctoral fellowship in Behavioral Medicine at Harbor UCLA Medical Center.
During her fellowship, she provided individual therapy, inpatient and outpatient medical consultation, brief neuropsychological assessment in the inpatient medical setting, supervised doctoral candidate students, and co-facilitated a Cognitive Behavioral Therapy (CBT) course for the Los Angeles County Department of Mental Health clinicians.
Dr. Riddle trained in evidence-based therapies, including Dialectical Behavior Therapy (DBT), CBT, and Acceptance and Commitment Therapy (ACT), as applied to working with patients diagnosed with HIV/AIDS, post-partum depression, chronic pelvic pain, and eating disorders in both outpatient and inpatient medical settings.
Dr. Riddle received additional training in CBT, as well as individual and group DBT therapy, at the Palo Alto Veteran's Administration. She participated as a clinician on the Marin County Mental Health DBT clinical team, provided DBT-informed treatment as a pre-doctoral intern at Boston Medical Center's forensic inpatient psychiatric hospital, and participated as a clinician in the DBT for Binge Eating Disorder study at Stanford University Behavioral Medicine and Psychiatry Outpatient Clinic.
Dr. Riddle is trained as a National Education Alliance for Borderline Personality Disorder (NEA-BPD) Family Connections leader.
Dr. Riddle is bilingual in Spanish and English and is a current member of the American Psychological Association.
At Clearview, Dr. Riddle is the clinical director of the Women's Center. She coordinates care for the program, engages in ongoing training of the clinical team and program aides, facilitates DBT skills groups and provides individual therapy using DBT. Dr. Riddle also runs an ongoing DBT skills course for families of clients at Clearview Women's Center.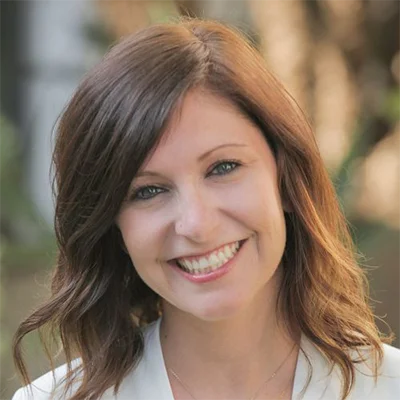 Contributing Instructor Jamie Atkins, RDN, CEDRD
Jamie Atkins-Huerta RD, CEDRD-S, is the Director of Nutrition and Wellness, for the residential level of care at Center for Discovery and has a private practice, where she utilizes a non-diet and dialectical behavior therapy (DBT) informed approach combining both nutrition and psychology. Jamie received her Bachelor of Science degree in nutrition and dietetics from California State University of Long Beach, with a minor in psychology and completed her dietetic internship with Oakwood University. She is a Certified Eating Disorder Registered Dietitian & Supervisor (CEDRD-S), and a certified Be Body Positive Facilitator. She also formerly served on both the International Association of Eating Disorder Professionals (iaedp) LA Board, and the Association of Size Diversity and Health (ASDAH) board.

Jamie's work focuses on both supporting people on their journey to inner peace with food, mind, & body, and helping clinicians seeking supervision to do the same. She has worked in the eating disorder field since 2007 with experience working at all levels of care. Jamie is passionate about creating an inclusive space for all folx, and putting an end to weight stigma. She speaks publicly at the national and international level on size acceptance & challenging weight normative approaches, and other various topics related to eating disorders. Jamie believes the most important step in helping someone improve their relationship with food, mind, and body is meeting them where they are, and helping them build a life they can see for themselves.
Your Instructor

EDRD Pro is a web-based community of dietitians and other like-minded professionals who work from a non-diet, Intuitive Eating, and Health at Every Size® approach. Our mission is to support and train members on evidence-based HAES research and emerging science to help broaden their skills in identifying, treating, and preventing disordered eating and eating disorders.
Sign up for membership and learn more at www.EDRDpro.com
Frequently Asked Questions
When does the workshop start and finish?
The workshop starts January 22nd and the additional materials are available for you to watch at any time after January 22nd. The recordings of the live workshop will be added to Teachable after they are delivered live for you to watch again, or to watch if you are unable to join during the live event.
How long do I have access to the workshop content?
After enrolling, you have unlimited access to the workshop content for 3 years - across any and all devices you own.
What if I am unhappy with the course?
We would never want you to be unhappy! If you are unsatisfied with your purchase, contact us in the first 30 days and we will give you a full refund.
REGISTER TODAY: CHOOSE DBT, RO DBT, OR BOTH!
EDRD Pro Members save $100 off one workshop or $150 off the bundle. Please use the coupon code provided to you in the Member emails or email [email protected] if you do not see it.